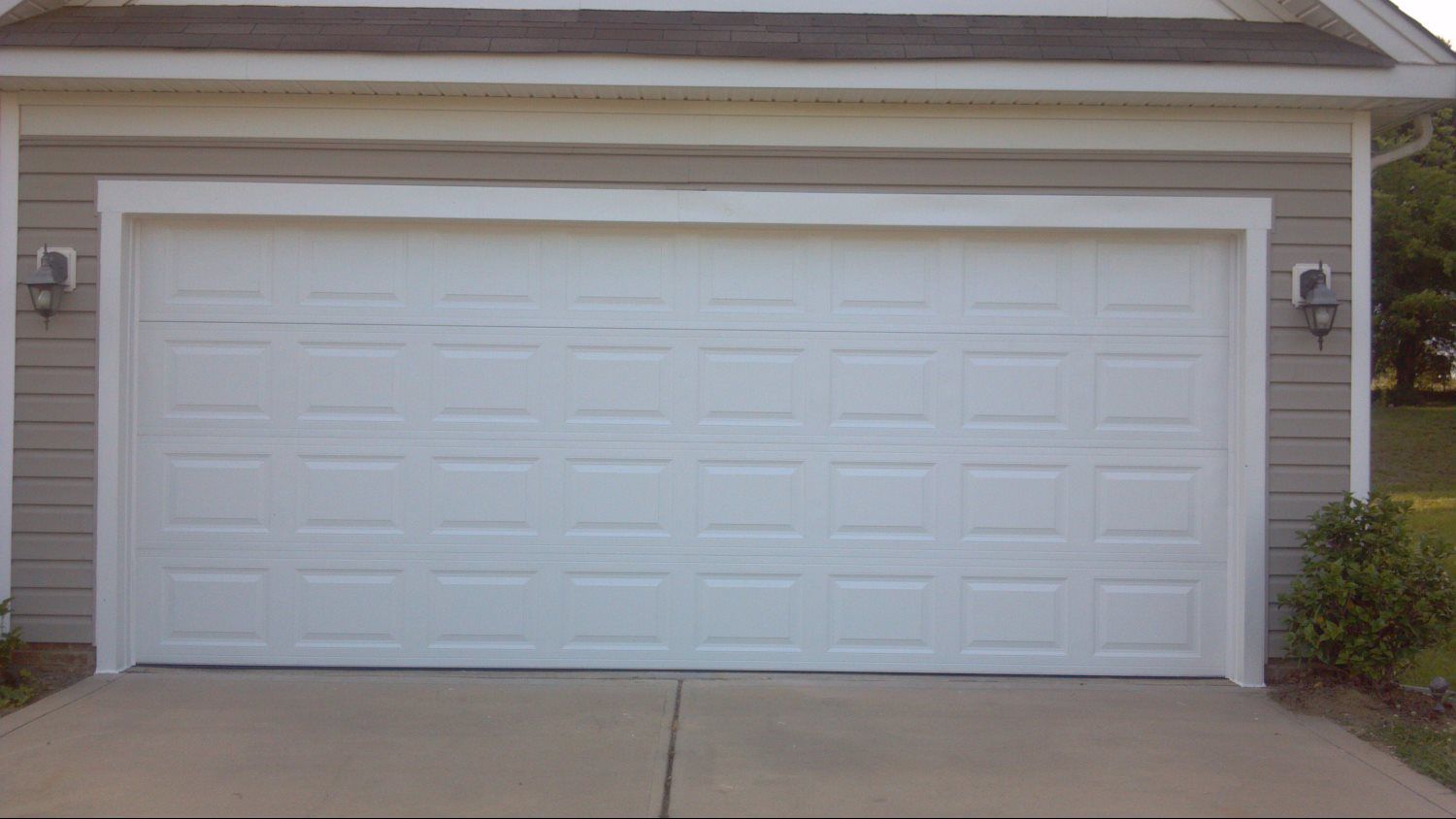 TS500 CWT Adjustable Head

The TS500 series dock seal with foam side pads and a counterweighted adjustable curtain head provides excellent sealing characteristics to accommodate high volume traffic with differing trailer heights. Two high quality side pads combine with manually positioned head pad to seal a variety of trailers. This model allows you to position the head pad on a vertical track. A standard 12" high foam head pad is mounted on a heavy gauge steel pan. A wide selection of highly durable fabrics and additional wear surfaces are available to maximize durability. A variety of pad width, projections, tapers and bevel shapes assure customer satisfaction.
MODELS AND BASE FABRIC:
TS513 — 22 oz. Vinyl ------ Medium usage
TS523 — 40 oz. Vinyl ------ Medium to Heavy usage
TS543 — Truk Flex™ ------ Heavy usage
TS553 — Rough Flex™ --- Medium usage
DESIGN STANDARDS:
TS500-100 models side pads are 10' high for up to 9' high opening
TS500-116 models side pads are 11'-6" high for up to 10-'6" high opening
Adjustable steel backed 12" high head pad with follower curtain and counterweight system
10" projection with 4" dock bumper
22 oz. vinyl base fabric
8'wide x up to 9' or 10'-6" high openings maximizes seal
7'6" between side pads at face
Standard 12" high head pad mounted on a galvanized steel frame that travels in a slide track system. Normal 18" head pad travel accommodates most trailers. Optional travels available.
Opening Closed Off Automatically with Follower Curtain
Full width follower curtain attached to adjustable head pad closes off the opening automatically. Galvanized metal hood encloses and protects the counterbalance mechanism with counterweight covers available to enclose the outside systems.
Pressure treated lumber, kiln dried before and after treatment.
All pads are vented for air and moisture release with tapered pad bottoms to avoid wear and pinching with full length yellow guide stripes to assist drivers in positioning of trailers.